1/10" Inch Graph Paper PDF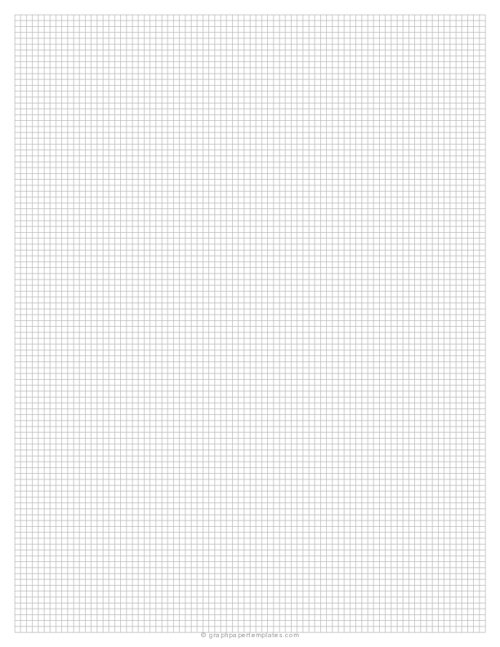 Paper Size: Letter
Format: PDF
Size: 8.5" x 11" - ( 216 mm x 279 mm )
Layout: Portrait / Vertical
Color: Gray
1/10 inch graph paper printable is perfect for all sorts of math and science projects. It can be used for plotting points, drawing graphs, and more. Download your free copy!
Where can I use 1/10" inch graph paper?
This 10 squares per inch graph paper can be surprisingly versatile. It is useful for graphing mathematical functions. It can also be employed in a variety of science and art projects.
For example, graph paper can be used to map out the trajectory of a projectile, plot the results of an experiment, or even create a scale model of a proposed building.
Download and Print 1/10 inch graph paper PDF
You can download free printable 1/10 inch graph paper pdf on your computer. Open it with Adobe Reader and print. This graph paper is a standard letter size so you can easily print at home.
You may also like:
The blank sheet music paper is perfect for beginners who are just starting to learn how to play the piano or guitar. It can also be used by experienced musicians as a reference when practicing their music.

Download free printable 1/2" inch graph paper with blue grid lines in portrait orientation. This type of graph paper has 1/2 inch squares, which makes it perfect for bullet journals, doodles and sketching.

Printable Graph Paper with axis is perfect for people working with math or physics problems. The gridlines and the axis on the paper can provide a visual aid when trying to line up numbers and equations.