1/10" Inch Graph Paper PDF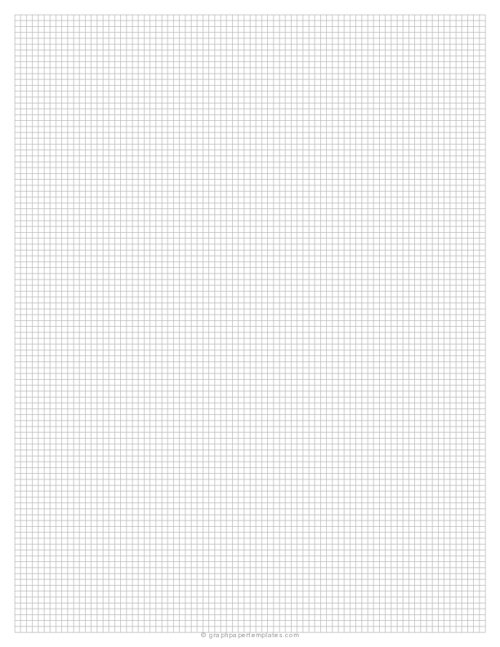 Paper Size: Letter
Format: PDF
Size: 8.5" x 11" - ( 216 mm x 279 mm )
Layout: Portrait / Vertical
Color: Gray
1/10 inch graph paper printable is perfect for all sorts of math and science projects. It can be used for plotting points, drawing graphs, and more. Download your free copy!
Where can I use 1/10" inch graph paper?
This 10 squares per inch graph paper can be surprisingly versatile. It is useful for graphing mathematical functions. It can also be employed in a variety of science and art projects.
For example, graph paper can be used to map out the trajectory of a projectile, plot the results of an experiment, or even create a scale model of a proposed building.
Download and Print 1/10 inch graph paper PDF
You can download free printable 1/10 inch graph paper pdf on your computer. Open it with Adobe Reader and print. This graph paper is a standard letter size so you can easily print at home.
You may also like:
Download this free printable perspective grid graph paper with a single vanishing point in the center with horizontal lines. This type of grid graph paper is perfect for artists looking to draw 3D drawings and paintings.

Peyote Stitch with Cylinder Beads

Download free printable peyote stitch with cylinder beads template in portrait orientation to make beautiful patterns.

3D Isometric Graph Paper (Blue)

3D Isometric Graph Paper, with lines at 60 degrees and blue in color. It is perfect for creating three-dimensional images.