1/10" Inch Graph Paper PDF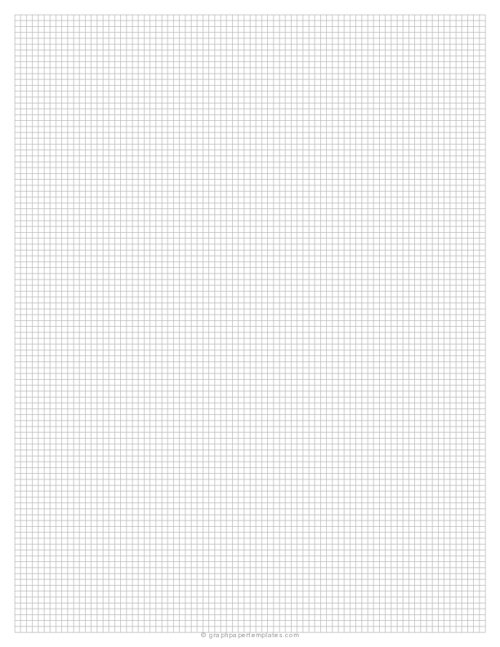 Paper Size: Letter
Format: PDF
Size: 8.5" x 11" - ( 216 mm x 279 mm )
Layout: Portrait / Vertical
Color: Gray
1/10 inch graph paper printable is perfect for all sorts of math and science projects. It can be used for plotting points, drawing graphs, and more. Download your free copy!
Where can I use 1/10" inch graph paper?
This 10 squares per inch graph paper can be surprisingly versatile. It is useful for graphing mathematical functions. It can also be employed in a variety of science and art projects.
For example, graph paper can be used to map out the trajectory of a projectile, plot the results of an experiment, or even create a scale model of a proposed building.
Download and Print 1/10 inch graph paper PDF
You can download free printable 1/10 inch graph paper pdf on your computer. Open it with Adobe Reader and print. This graph paper is a standard letter size so you can easily print at home.
You may also like:
Download hexagon graph paper in 1/2" inch and 1/4" inch hexagons. This kind of graph paper comes with hexagons instead of regular square grids making it perfect to use for math and science projects.

Polar graph paper is a type of graph paper that is used to draw graphs and diagrams in polar coordinate system. This type of graph paper has radial lines and concentric circles instead of the usual horizontal and vertical lines.

Isometric graph paper is a sort of graph paper with each line forming a 60-degree angle. It creates a 3D effect and can be used for isometric illustrations or designs. Download and print today!