1/8" Inch Graph Paper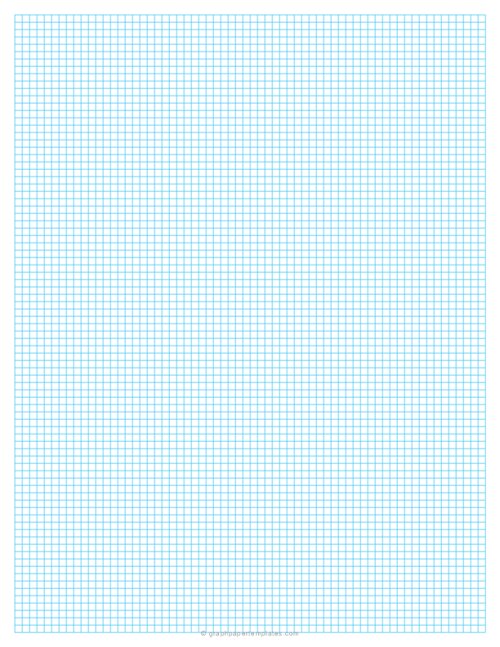 Paper Size: Letter
Format: PDF
Size: 8.5" x 11" - ( 216 mm x 279 mm )
Layout: Portrait / Vertical
Color: Blue
Download 1/8" inch grid graph paper PDF printable that can be conveniently printed at home. Students can use this template as worksheets for math equations. In addition, this graph paper with such small grids can be used for graphing and designing assignments.
Printable 1/8" inch Grid Paper
1/8 inch graph paper has a grid that is made up of 1/8 inch squares. This is ideal for math and other types of calculations. It can also be used for drawing and designing purposes.
This standard US letter size paper is 8.5x11 inch in size with a portrait orientation and blue vertical and horizontal lines.
More Graph Paper Templates
If you are looking for bigger squares or medium sized squares, make sure to check these out ...
You may also like:
Brick Stitch with Cylinder Beads

Download free printable brick stitch with cylinder beads template in portrait orientation. This type of paper template is perfect for giving a textured and three-dimensional look to the stitching piece.

Free printable Coordinate graph paper can be a handy tool for a variety of tasks, from plotting the trajectory of a projectile to helping students visualize the properties of geometric shapes.

Polar graph paper is a type of graph paper that is used to draw graphs and diagrams in polar coordinate system. This type of graph paper has radial lines and concentric circles instead of the usual horizontal and vertical lines.