1/8" Inch Graph Paper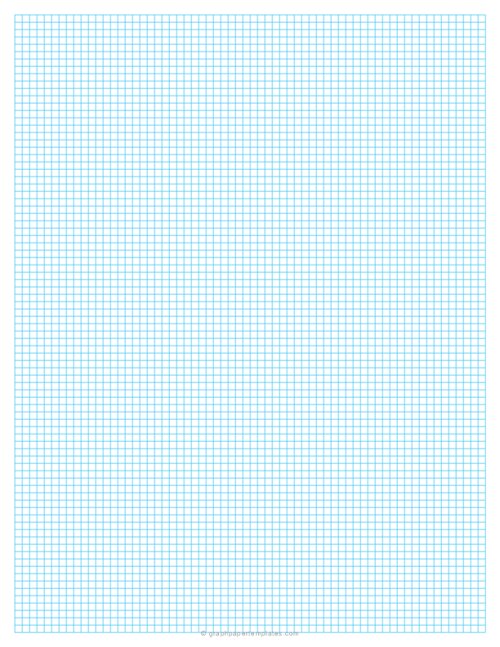 Paper Size: Letter
Format: PDF
Size: 8.5" x 11" - ( 216 mm x 279 mm )
Layout: Portrait / Vertical
Color: Blue
Download 1/8" inch grid graph paper PDF printable that can be conveniently printed at home. Students can use this template as worksheets for math equations. In addition, this graph paper with such small grids can be used for graphing and designing assignments.
Printable 1/8" inch Grid Paper
1/8 inch graph paper has a grid that is made up of 1/8 inch squares. This is ideal for math and other types of calculations. It can also be used for drawing and designing purposes.
This standard US letter size paper is 8.5x11 inch in size with a portrait orientation and blue vertical and horizontal lines.
More Graph Paper Templates
If you are looking for bigger squares or medium sized squares, make sure to check these out ...
You may also like:
Peyote Stitch with Cylinder Beads

Download free printable peyote stitch with cylinder beads template in portrait orientation to make beautiful patterns.

Printable Graph Paper with axis is perfect for people working with math or physics problems. The gridlines and the axis on the paper can provide a visual aid when trying to line up numbers and equations.

Download dot grid paper with grey dots in portrait orientation in Letter Size, A4, and A5 Size. This type of dot paper has dots every 1/2 or 1/4 inch, which makes it perfect for bullet journals, doodles, and sketching.