1/8" Inch Graph Paper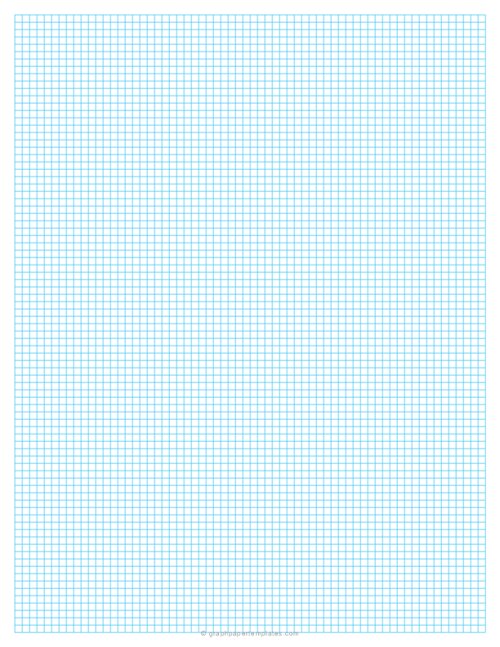 Paper Size: Letter
Format: PDF
Size: 8.5" x 11" - ( 216 mm x 279 mm )
Layout: Portrait / Vertical
Color: Blue
Download 1/8" inch grid graph paper PDF printable that can be conveniently printed at home. Students can use this template as worksheets for math equations. In addition, this graph paper with such small grids can be used for graphing and designing assignments.
Printable 1/8" inch Grid Paper
1/8 inch graph paper has a grid that is made up of 1/8 inch squares. This is ideal for math and other types of calculations. It can also be used for drawing and designing purposes.
This standard US letter size paper is 8.5x11 inch in size with a portrait orientation and blue vertical and horizontal lines.
More Graph Paper Templates
If you are looking for bigger squares or medium sized squares, make sure to check these out ...
You may also like:
Wide Ruled Lined Paper, is a lined paper with blue horizontal lines with 8.7mm spacing and a vertical red line with a left and top margin of 32mm. Wide spacing between horizontal lines makes it easy for kids to practice writing.

Free printable 1 cm graph paper (10mm spacing) with grey grid lines in portrait orientation. This type of graph paper has 1 cm squares, which makes it perfect for plotting out small-scale drawings and diagrams.

The Cornell Notes Template is useful for taking notes on any type of lecture material, and it is especially effective for classes that require a lot of memorization.