1 cm Graph Paper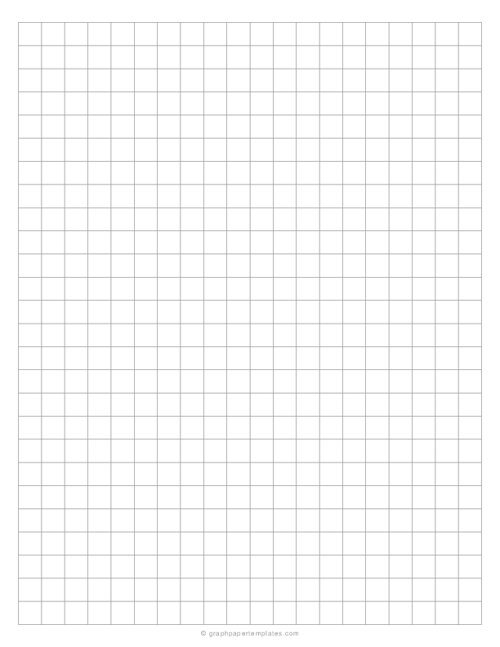 Paper Size: Letter
Format: PDF
Size: 8.5" x 11" - ( 216 mm x 279 mm )
Layout: Portrait / Vertical
Color: Gray
Download free printable 1 cm (centimeter) graph paper PDF, also called 10mm, is a great way to make accurate drawings and graphs. This type of graph paper has 1 cm squares, which makes it perfect for plotting out small-scale drawings and diagrams.
The template is available as a PDF file that you can print at home. This standard US letter size paper is 8.5x11 inch in size. Comes in portrait orientation with grey vertical and horizontal lines.
You may also like:
Boost your productivity with this free printable weekly to do list template. This is a great way to organize and make your days more productive. There is a space for each day of the week and a section for notes/reflections.

Printable Graph Paper with axis is perfect for people working with math or physics problems. The gridlines and the axis on the paper can provide a visual aid when trying to line up numbers and equations.

Three Drop Brick Stitch Graph Paper

Free printable three drop brick stitch graph paper can be used to create a necklace, bracelet and earrings. Simply download, print and start beading.