10 Squares Per Inch Graph Paper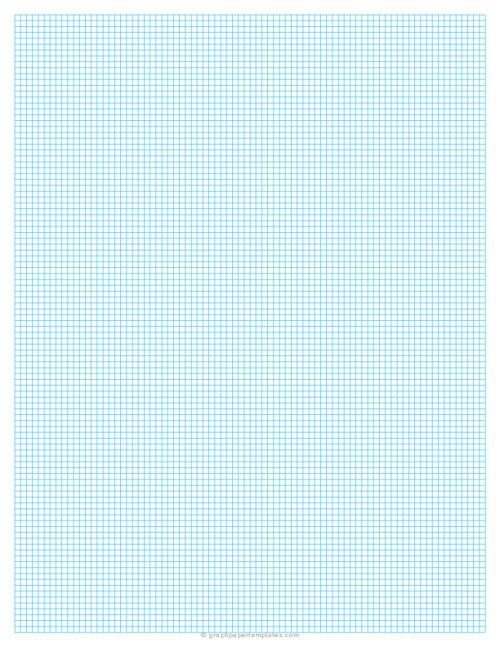 Paper Size: Letter
Format: PDF
Size: 8.5" x 11" - ( 216 mm x 279 mm )
Layout: Portrait / Vertical
Color: Blue
10 squares per inch graph paper PDF printable has 10 squares per inch. It is perfect for graphing and drawing small diagrams.
This versatile 1/10 inch graph paper can be used for a variety of purposes, from sketching and drawing to math and science.
Looking for engineering graph paper in 1/10 inch? Check out:1/10" Inch Engineering Graph Paper
Since this is a standard letter size paper, it's easy to print out at home or at the office.
Download and print 10 squares per inch graph paper
You can easily download and print this graph paper at home. Use a program like Adobe Reader to open and then print.
10 Squares Per Inch Graph Paper Printable PDF can be used for a variety of purposes. You can use it for school projects, creating charts and diagrams, or taking notes.
It can also be used by artists and designers who want to create precise drawings or plans.
You may also like:
Free printable Coordinate graph paper can be a handy tool for a variety of tasks, from plotting the trajectory of a projectile to helping students visualize the properties of geometric shapes.

Isometric graph paper is a sort of graph paper with each line forming a 60-degree angle. It creates a 3D effect and can be used for isometric illustrations or designs. Download and print today!

Download this free printable perspective grid graph paper with a single vanishing point in the center with horizontal lines. This type of grid graph paper is perfect for artists looking to draw 3D drawings and paintings.