Peyote Stitch with Cylinder Beads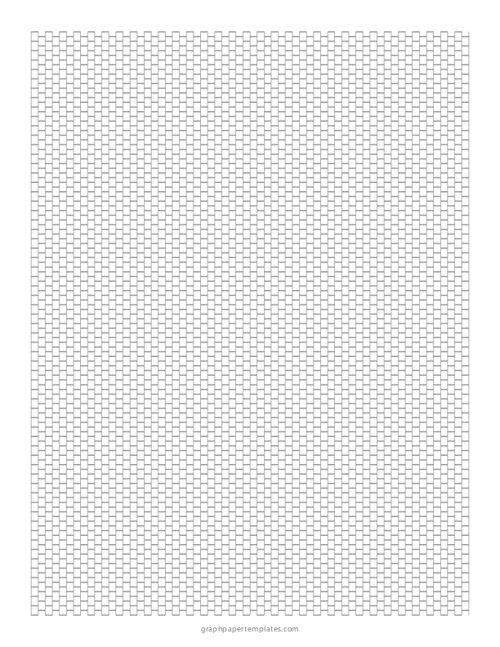 Paper Size: Letter
Format: PDF
Size: 8.5" x 11" - ( 216 mm x 279 mm )
Layout: Portrait / Vertical
Color: Gray
Peyote stitch is a popular bead weaving technique that can be used to create a variety of jewelry and other items. It's a relatively simple stitch, and easy to make interesting patterns with cylinder beads.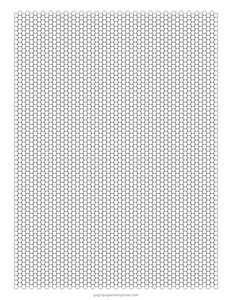 Peyote Stitch with Round Beads
Simply download and print this paper template. Once you have the pattern, string your beads onto a thread or fishing line and start weaving them according to the diagram. You'll enjoy creating beautiful bracelets, chokers, and more.
Print Download
Design your own patterns with this graph paper printable. The graph paper is a variation of the traditional square grid, which makes it easy to see how the stitches will line up.
You can use any size of beads you like, but cylinder beads work best for this type of stitch. Just print out the graph paper, choose your beads, and start stitching!
You may also like:
Free printable 1 cm graph paper (10mm spacing) with grey grid lines in portrait orientation. This type of graph paper has 1 cm squares, which makes it perfect for plotting out small-scale drawings and diagrams.

Printable Graph Paper with axis is perfect for people working with math or physics problems. The gridlines and the axis on the paper can provide a visual aid when trying to line up numbers and equations.

Help your kindergartner, first and second grader learn how to write beautifully with these handwriting papers. Download and print.