1 inch Graph Paper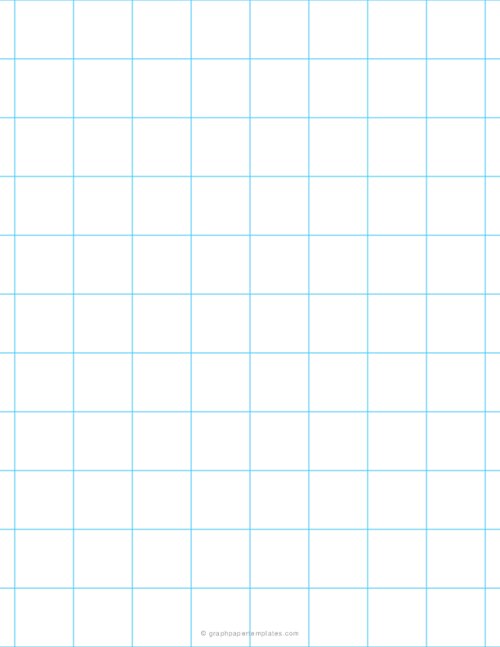 Paper Size: Letter
Format: PDF
Size: 8.5" x 11" - ( 216 mm x 279 mm )
Layout: Portrait / Vertical
Color: Blue
Download free printable 1 inch graph paper PDF is perfect for jotting down ideas, drawing sketches, or plotting out graphs. Teachers and educators can use this printable pdf for printing grid graph paper for math, science, and other school activities.
This standard US letter size paper is 8.5x11 inches in size in portrait orientation with blue vertical and horizontal lines.
You may also like:
Wide Ruled Lined Paper, is a lined paper with blue horizontal lines with 8.7mm spacing and a vertical red line with a left and top margin of 32mm. Wide spacing between horizontal lines makes it easy for kids to practice writing.

Engineering graph paper is a type of graph paper with horizontal and vertical lines at equal distance with major lines appearing at a specified distance of 1/2 inch, 1/4th, 1/5th, 1/10th, or every 5 or 10 lines.

Download this free printable perspective grid graph paper with a single vanishing point in the center with horizontal lines. This type of grid graph paper is perfect for artists looking to draw 3D drawings and paintings.