A4 1 cm Graph Paper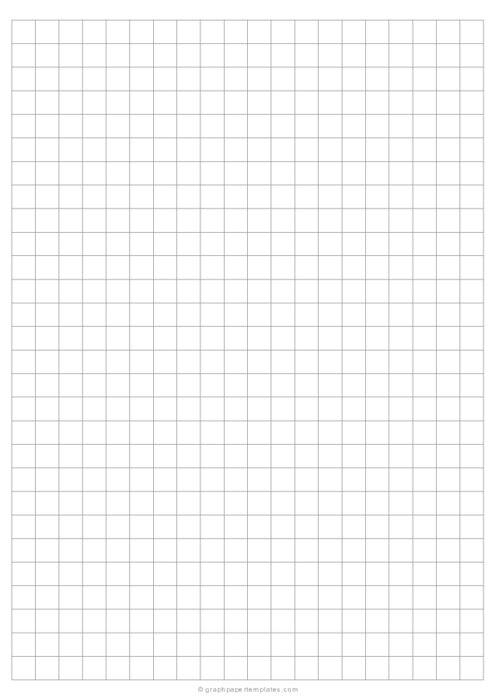 Paper Size: A4
Format: PDF
Size: 8.27" x 11.69" - ( 210 mm x 297 mm )
Layout: Portrait / Vertical
Color: Gray
A4 1cm graph grid paper is a multifunctional tool used by anyone who needs to draw, plan or create. Whether you're an engineer, artist, doodler, planner, calligrapher, or architect, this paper provides the structure, guidance, and precision you need to create your best work.
Simply download and print your copy of A4 1cm graph grid paper and start creating!
The template is available as a PDF file that you can print at home. This A4 size paper is 8.27x11.69 inch in size. Comes in portrait orientation with grey vertical and horizontal lines.
You may also like:
Download free printable 1/2" inch graph paper with blue grid lines in portrait orientation. This type of graph paper has 1/2 inch squares, which makes it perfect for bullet journals, doodles and sketching.

Polar graph paper is a type of graph paper that is used to draw graphs and diagrams in polar coordinate system. This type of graph paper has radial lines and concentric circles instead of the usual horizontal and vertical lines.

Quilt Grid Graph Paper (1" inch)

Quilt grid graph paper template with one line per inch is great for creating patterns and designs for your quilts. It is perfect for a beginner or seasoned quilter.