3D Isometric Graph Paper (Blue)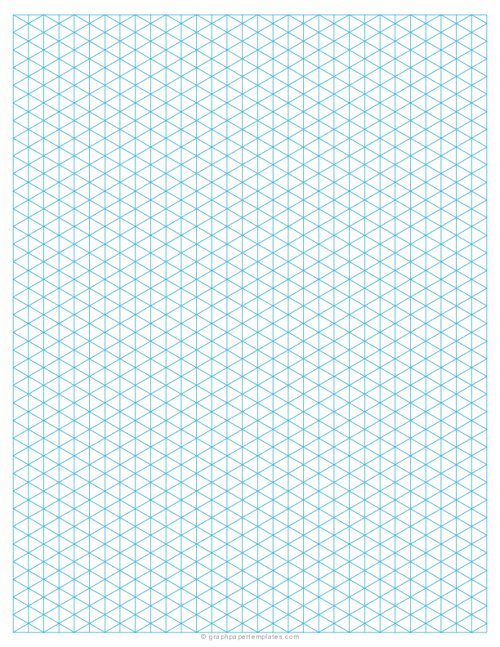 Paper Size: Letter
Format: PDF
Size: 8.5" x 11" - ( 216 mm x 279 mm )
Layout: Portrait / Vertical
Color: Blue
3D Isometric Graph Paper, with lines at 60 degrees and blue in color.
This type of graph paper printable can be used to create three-dimensional images. The lines on the paper are arranged at 60-degree angles, which gives the paper a three-dimensional appearance.
It can be used for various purposes, including crafting, drawing, and engineering. It can also be useful for creating models and illustrations.
When using this type of graph paper, it is important to remember that the lines do not necessarily represent actual measurements. Instead, they are meant to help you visualize the three-dimensional space.
You may also like:
This free printable daily routine checklist will help you stay on top of your daily routine. It will help you plan your day and ensure everything gets done on time. The main sections include Morning, Afternoon, and Evening tasks.

Blank Label Templates (10 per Page)

These blank label templates are perfect for printing addresses, product information, or any other type of information onto labels. Just download the template of your choice, fill in the information you need, and print!

Narrow Ruled Lined Paper, is a lined paper with blue horizontal lines with 6.4mm spacing and a vertical red line with a left and top margin of 32mm. Narrow spacing between horizontal lines makes it easy to fit more lines on one page.