3D Isometric Graph Paper (Blue)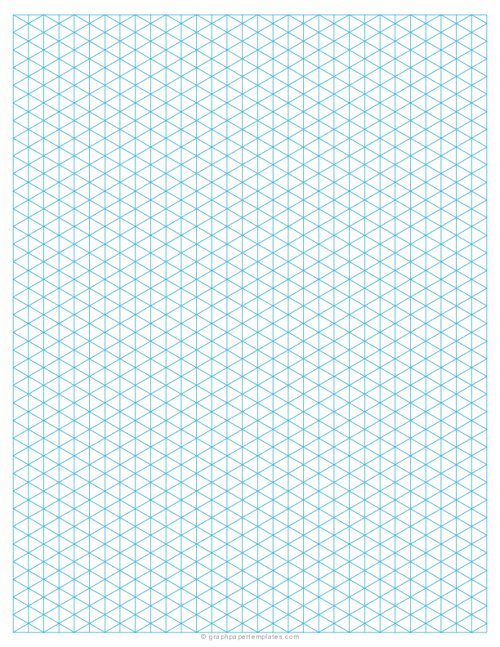 Paper Size: Letter
Format: PDF
Size: 8.5" x 11" - ( 216 mm x 279 mm )
Layout: Portrait / Vertical
Color: Blue
3D Isometric Graph Paper, with lines at 60 degrees and blue in color.
This type of graph paper printable can be used to create three-dimensional images. The lines on the paper are arranged at 60-degree angles, which gives the paper a three-dimensional appearance.
It can be used for various purposes, including crafting, drawing, and engineering. It can also be useful for creating models and illustrations.
When using this type of graph paper, it is important to remember that the lines do not necessarily represent actual measurements. Instead, they are meant to help you visualize the three-dimensional space.
You may also like:
Download hexagon graph paper in 1/2" inch and 1/4" inch hexagons. This kind of graph paper comes with hexagons instead of regular square grids making it perfect to use for math and science projects.

The Cornell Notes Template is useful for taking notes on any type of lecture material, and it is especially effective for classes that require a lot of memorization.

Boost your productivity with this free printable weekly to do list template. This is a great way to organize and make your days more productive. There is a space for each day of the week and a section for notes/reflections.