Brick Stitch with Cylinder Beads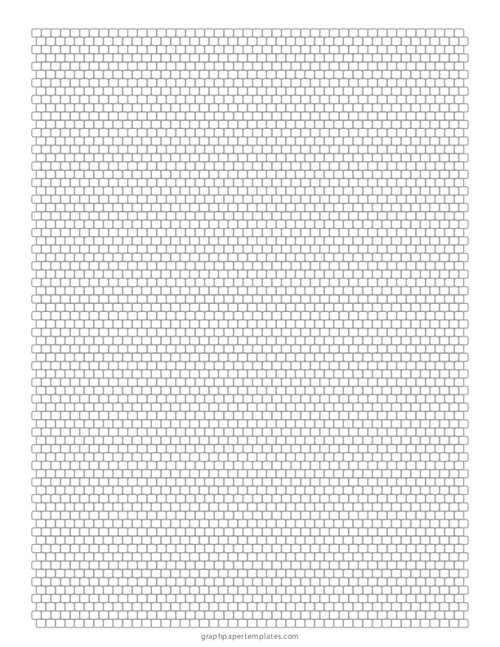 Paper Size: Letter
Format: PDF
Size: 8.5" x 11" - ( 216 mm x 279 mm )
Layout: Portrait / Vertical
Color: Gray
Brick stitch is a versatile and relatively easy stitching technique that can be used with a variety of bead shapes. One popular variation is brick stitch with cylinder beads, which gives a piece a textured and three-dimensional look.
To create this type of stitch, you will need graph paper and cylinder beads in your desired colors. Thread your needle and tie a knot at the end of the thread. Then, string one bead onto the thread and secure it in place by passing the needle back through the bead.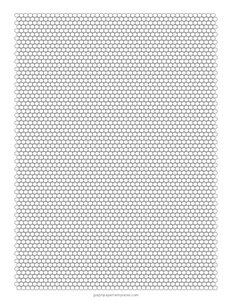 Brick Stitch with Round Seed Beads
Download free printable brick stitch with seed beads template in portrait orientation. This template comes in a PDF format that you can conveniently print at home. This type of paper template is perfect for giving the stitching piece a textured and three-dimensional look.
Print Download
Continue adding beads in this way, following the pattern on the graph paper. When you reach the end of a row, pass the needle back through all of the beads to secure them in place. You can start the next row, working from right to left.
By using graph paper, you can easily keep track of where you are in the pattern and ensure that your final product is evenly balanced. With a little practice, you'll be able to create beautiful brick stitch designs with cylinder beads.
Download this template as a PDF file that you can conveniently print at home. This standard US letter size paper is 8.5x11 inch in size with a portrait orientation and gray rounded rectangles.
You may also like:
Download the free printable blank staff paper. It is perfect for musicians, students, and music teachers. This blank staff paper comes in handy when you are practicing your music notation or trying to compose a new song.

Download dot grid paper with grey dots in portrait orientation in Letter Size, A4, and A5 Size. This type of dot paper has dots every 1/2 or 1/4 inch, which makes it perfect for bullet journals, doodles, and sketching.

Isometric dot paper is a type of graph paper that uses dots instead of lines to create an isometric grid. This grid is used for drawing three-dimensional objects, such as cubes, pyramids, and spheres.