Blank Sheet Music Paper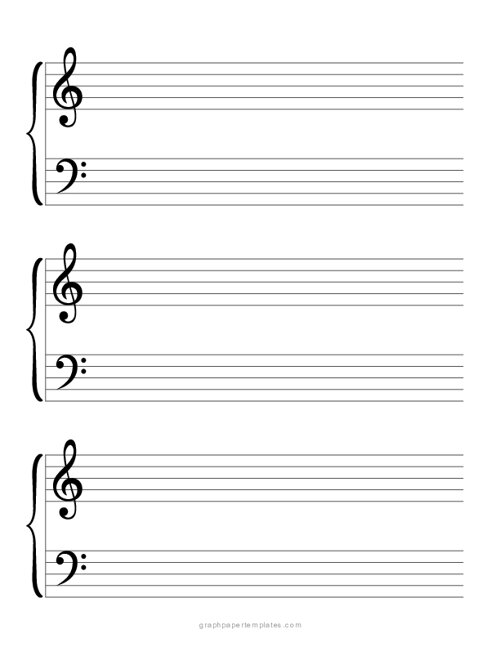 Paper Size: Letter
Format: PDF
Size: 8.5" x 11" - ( 216 mm x 279 mm )
Layout: Portrait / Vertical
Color: Gray
The blank sheet music paper is normally used by musicians. It is used for writing down musical notation, mostly for piano and guitar.
This can be helpful if you are trying to learn a new piece of music, or if you are composing your own music. Having the proper paper can make the process a lot easier, and it can help to ensure that your notation is accurate.
You may also like:
Download hexagon graph paper in 1/2" inch and 1/4" inch hexagons. This kind of graph paper comes with hexagons instead of regular square grids making it perfect to use for math and science projects.

A daily routine checklist can help! This free printable template will help you stay on track and accomplish your goals. Simply download, print on A5 paper, and start getting things done.

Download dot grid paper with grey dots in portrait orientation in Letter Size, A4, and A5 Size. This type of dot paper has dots every 1/2 or 1/4 inch, which makes it perfect for bullet journals, doodles, and sketching.