Handwriting Paper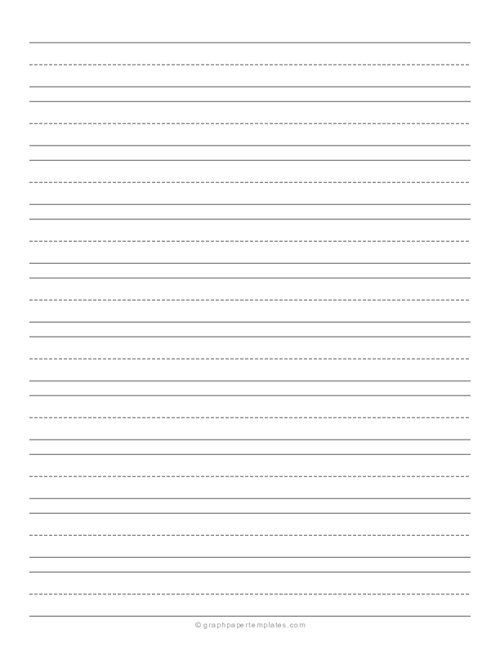 Paper Size: Letter
Format: PDF
Size: 8.5" x 11" - ( 216 mm x 279 mm )
Layout: Portrait / Vertical
Color: Gray
Do you feel like your child is growing up and moving on from childish scribbles? The switch from blank paper to lined paper can be a tough adjustment. If your kindergartner, first or second grader is having trouble making the transition, try using handwriting paper for kids.
This type of paper comes with two solid lines and one dashed line, which can help keep young kids focused while they're writing. The solid lines make it easier for kids to stay within the margins, which can be a challenge when using standard notebook paper.
You may also like:
Polar graph paper is a type of graph paper that is used to draw graphs and diagrams in polar coordinate system. This type of graph paper has radial lines and concentric circles instead of the usual horizontal and vertical lines.

Engineering graph paper is a type of graph paper with horizontal and vertical lines at equal distance with major lines appearing at a specified distance of 1/2 inch, 1/4th, 1/5th, 1/10th, or every 5 or 10 lines.

Download free printable 1 inch graph paper with blue grid lines in portrait orientation. Teachers, parents, and educators can use this for printing grid graph paper for math, science, and other classroom activities.