Printable Handwriting Paper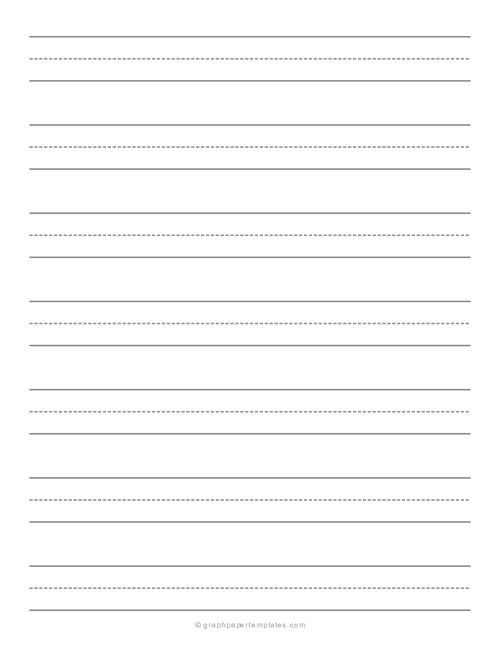 Paper Size: Letter
Format: PDF
Size: 8.5" x 11" - ( 216 mm x 279 mm )
Layout: Portrait / Vertical
Color: Gray
Download printable handwriting paper for preschool and kindergarten students. Teachers and educators can use this handwriting paper in their classroom to help learn students how to write when they are just starting out.
Benefits of using handwriting paper for kids
There are many benefits to using handwriting paper for little kids.
Handwriting paper can help;
Kids learn letter formation and improve their fine motor skills.
Develop a good grasp of a pencil and encourage them to write in a straight line.
Promote eye-hand coordination and teach kids how to space their letters correctly.
Using printable handwriting paper is an important part of helping preschool kids develop the skills they need to be successful in school.
You may also like:
The blank sheet music paper is perfect for beginners who are just starting to learn how to play the piano or guitar. It can also be used by experienced musicians as a reference when practicing their music.

Narrow Ruled Lined Paper, is a lined paper with blue horizontal lines with 6.4mm spacing and a vertical red line with a left and top margin of 32mm. Narrow spacing between horizontal lines makes it easy to fit more lines on one page.

Download free printable 1 inch graph paper with blue grid lines in portrait orientation. Teachers, parents, and educators can use this for printing grid graph paper for math, science, and other classroom activities.