Printable Handwriting Paper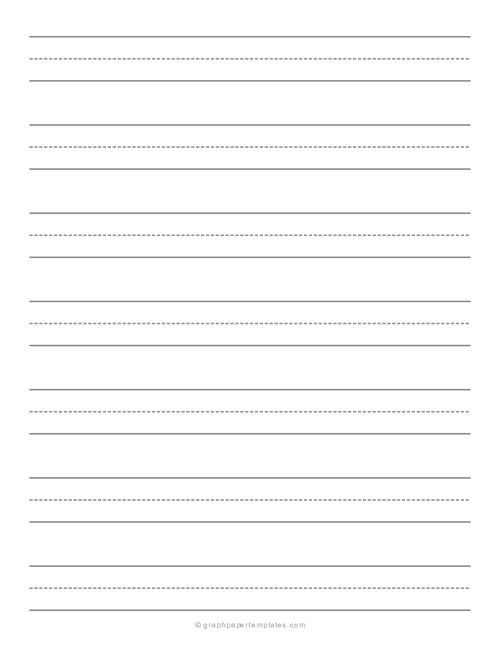 Paper Size: Letter
Format: PDF
Size: 8.5" x 11" - ( 216 mm x 279 mm )
Layout: Portrait / Vertical
Color: Gray
Download printable handwriting paper for preschool and kindergarten students. Teachers and educators can use this handwriting paper in their classroom to help learn students how to write when they are just starting out.
Benefits of using handwriting paper for kids
There are many benefits to using handwriting paper for little kids.
Handwriting paper can help;
Kids learn letter formation and improve their fine motor skills.
Develop a good grasp of a pencil and encourage them to write in a straight line.
Promote eye-hand coordination and teach kids how to space their letters correctly.
Using printable handwriting paper is an important part of helping preschool kids develop the skills they need to be successful in school.
You may also like:
Isometric graph paper is a sort of graph paper with each line forming a 60-degree angle. It creates a 3D effect and can be used for isometric illustrations or designs. Download and print today!

Free printable A4 1 cm graph paper (10mm spacing) with grey grid lines in portrait orientation. This type of graph paper has 1 cm squares, which makes it perfect for plotting out small-scale drawings and diagrams.

Download hexagon graph paper in 1/2" inch and 1/4" inch hexagons. This kind of graph paper comes with hexagons instead of regular square grids making it perfect to use for math and science projects.