5mm Graph Paper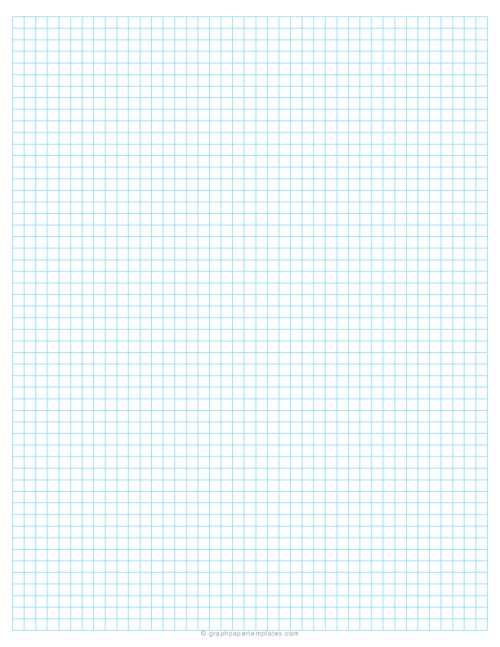 Paper Size: Letter
Format: PDF
Size: 8.5" x 11" - ( 216 mm x 279 mm )
Layout: Portrait / Vertical
Color: Blue
5mm graph paper is perfect for creating graphs, plotting out data, or drawing diagrams. It is widely used by artists, engineers, and students. The squares are 5mm wide, so you can create precise drawings and ensure that everything is aligned correctly.
This type of graph paper is also great for making mosaics or patterns and can be used to create graphs, sketches, illustrations, and more. Download free printable 5mm graph paper with blue grid lines.
You may also like:
Blank Label Templates (10 per Page)

These blank label templates are perfect for printing addresses, product information, or any other type of information onto labels. Just download the template of your choice, fill in the information you need, and print!

A daily routine checklist can help! This free printable template will help you stay on track and accomplish your goals. Simply download, print on A5 paper, and start getting things done.

3D Isometric Graph Paper (Blue)

3D Isometric Graph Paper, with lines at 60 degrees and blue in color. It is perfect for creating three-dimensional images.