5mm Graph Paper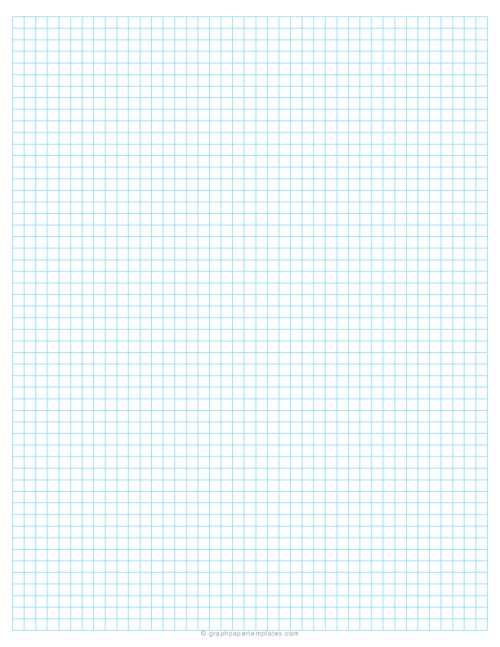 Paper Size: Letter
Format: PDF
Size: 8.5" x 11" - ( 216 mm x 279 mm )
Layout: Portrait / Vertical
Color: Blue
5mm graph paper is perfect for creating graphs, plotting out data, or drawing diagrams. It is widely used by artists, engineers, and students. The squares are 5mm wide, so you can create precise drawings and ensure that everything is aligned correctly.
This type of graph paper is also great for making mosaics or patterns and can be used to create graphs, sketches, illustrations, and more. Download free printable 5mm graph paper with blue grid lines.
You may also like:
Download the free printable blank staff paper. It is perfect for musicians, students, and music teachers. This blank staff paper comes in handy when you are practicing your music notation or trying to compose a new song.

Boost your productivity with this free printable weekly to do list template. This is a great way to organize and make your days more productive. There is a space for each day of the week and a section for notes/reflections.

Wide Ruled Lined Paper, is a lined paper with blue horizontal lines with 8.7mm spacing and a vertical red line with a left and top margin of 32mm. Wide spacing between horizontal lines makes it easy for kids to practice writing.