Printable Axis Graph Paper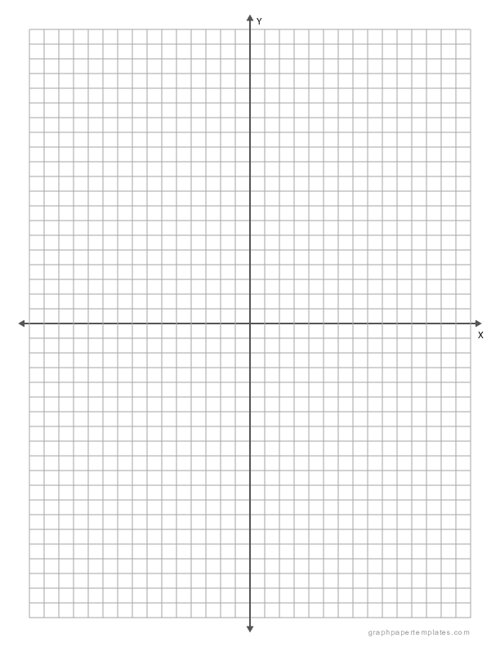 Paper Size: Letter
Format: PDF
Size: 8.5" x 11" - ( 216 mm x 279 mm )
Layout: Portrait / Vertical
Color: Gray
Printable Graph Paper with axis is helpful for people when they are working with math or physics problems. The grid lines on the paper can provide a visual aid when trying to line up numbers and equations.
In addition, the x-axis and y-axis can be used as a reference when plotting points or estimating distances. Graph paper is also useful for sketching out diagrams or designing experiments.
The regularity of the grid can make it easier to create symmetrical shapes or to ensure that components are evenly spaced. For these reasons, graph paper can be a valuable tool for students, engineers, and artists alike.
Features of Printable Graph Paper with Axis:
Graph paper with 1/4 inch line spacing;
Comes with X-axis and Y-axis;
X-axis and Y-axis not labeled or numbered;
Download and print.
You may also like:
Narrow Ruled Lined Paper, is a lined paper with blue horizontal lines with 6.4mm spacing and a vertical red line with a left and top margin of 32mm. Narrow spacing between horizontal lines makes it easy to fit more lines on one page.

The Cornell Notes Template is useful for taking notes on any type of lecture material, and it is especially effective for classes that require a lot of memorization.

Quilt Grid Graph Paper (1" inch)

Quilt grid graph paper template with one line per inch is great for creating patterns and designs for your quilts. It is perfect for a beginner or seasoned quilter.